This is the big one! The Travel Photographer of the Year 2021 award will be presented to the photographer who submits the best eight images across the portfolio categories Landscapes & Adventure, Living World, People and their Stories and Best 8.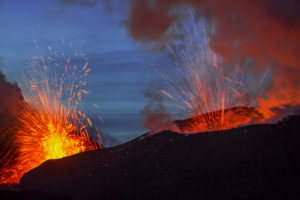 What winning means…
The Travel Photographer of the Year award is a highly prestigious award which gains massive international recognition and media coverage.
The winner receives a great prize, but – equally importantly – has the satisfaction of winning one of the most hotly-contested photography awards in the world.
The international exposure that goes with that success is considerable and has raised the profile of past winners, helping them to sell their images, gain commissions and much more. Warning – winning this award can change your life!
How many images?
Two portfolios of four images each in any of the 'Landscapes & Adventure', 'Living World', 'People and their Stories' portfolio categories or one portfolio of eight images in the 'Best 8' portfolio category. You can enter the same category more than once, or enter two, three or four separate categories as often as you wish.
What are the judges looking for?
An ability to photograph different travel-related subjects in an interesting, engaging and impactful way; creativity, originality, and also diversity across the portfolios submitted.
Am I eligible?
Entry is automatic if you have entered two or more four-image portfolios or one eight-image portfolio.
Prize
The winner of this category will receive a TPOTY cash prize plus the Fujifilm X-T4 camera with 16-80mm lens,  a personalised Plastic Sandwich leather portfolio book or iFolio, a LEE Filters LEE85 Discovery Kit and membership of The Royal Photographic Society.
The Winner will also receive both a print and digital copy of JRNY travel magazine.
Header Image © VLADIMIR ALEKSEEV
---